Riptide Softwash is based in the heart Sarasota, FL and provides exterior cleaning services for both Sarasota & Manatee Counties as well as surrounding areas. At Riptide Softwash, we understand what truly matters: providing exceptional service and going above and beyond to exceed our client's expectations. We're here to make sure that your property's exterior cleaning needs are met the first time, every single time!
Riptide Softwash is your answer to a broad range of exterior cleaning services for your home or business. Our trained, fully insured, expert service technicians ensure to get there on time in our branded, company trucks with the right tools to restore your home or business back to its original beauty.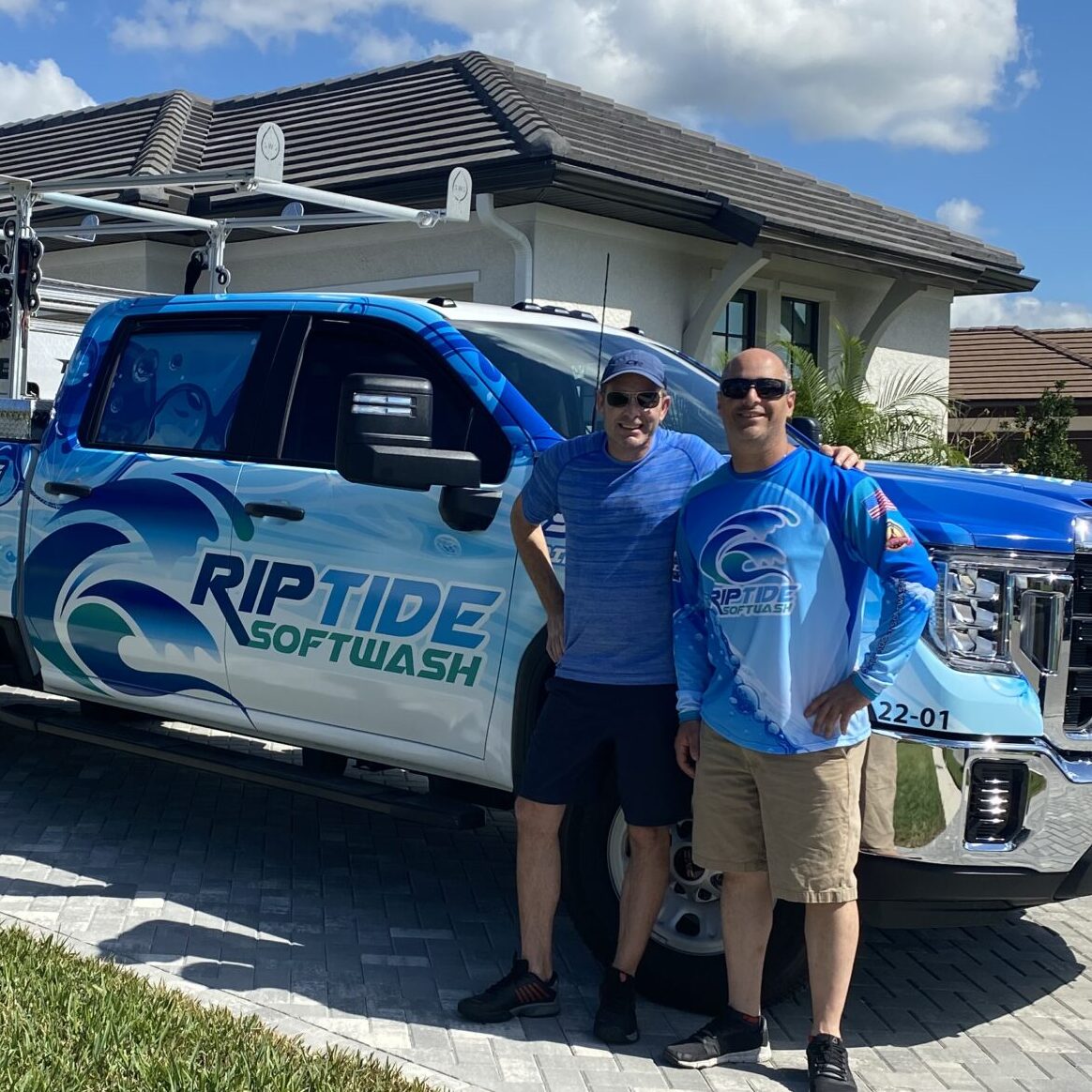 Your residential or commercial outside surfaces are exposed to the elements every day of the year. This can cause wear and deterioration if left untreated. Rain, moisture, sun, and heat in our sub-tropical climate will put a massive toll on the condition of your home's exterior surfaces, that can effectively reduce its overall lifespan or causing irreversible structural damage.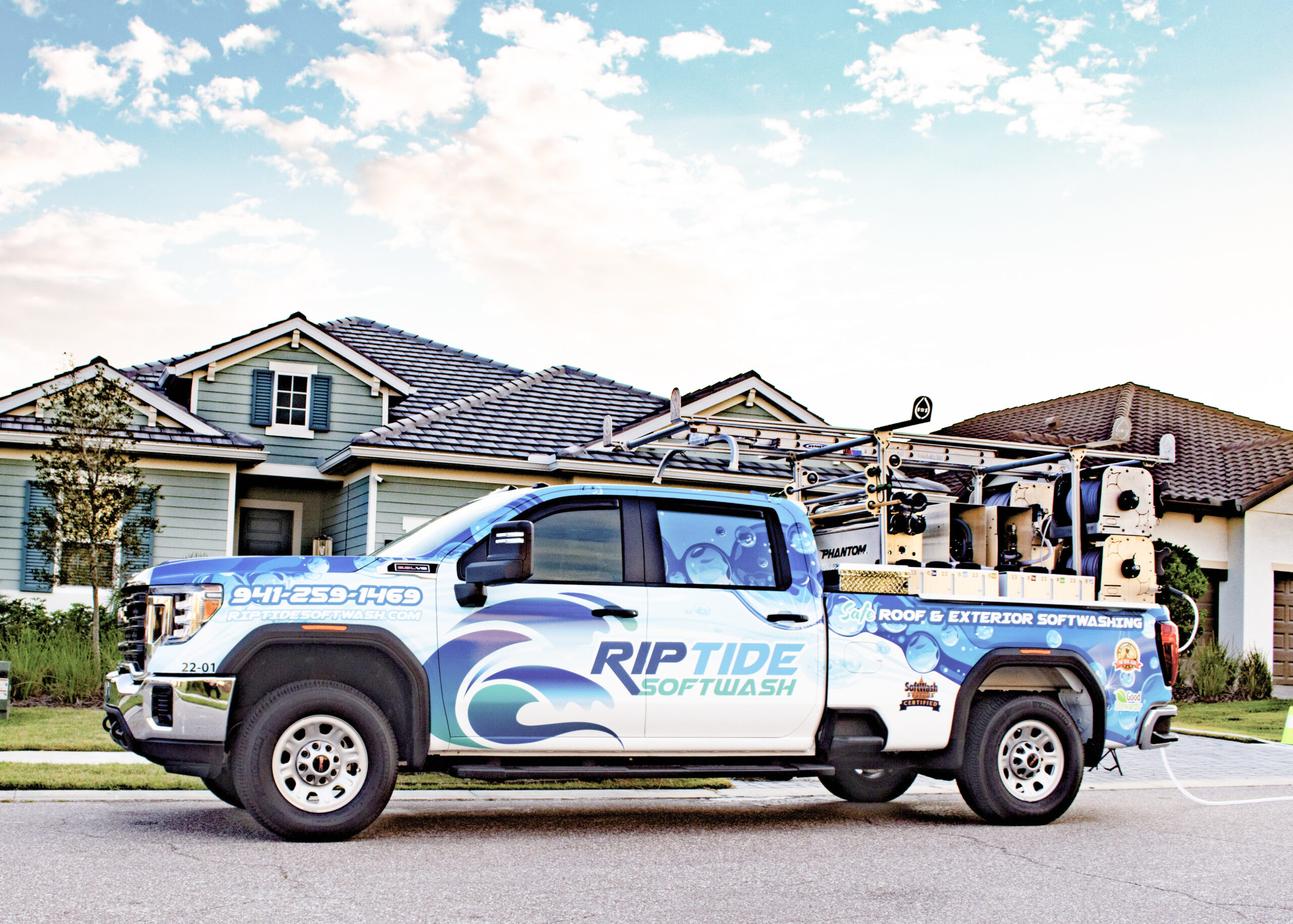 Do not waste time on a service that's undependable and not reputable and do not let just anybody on your property.
When you need expert exterior cleaning services you can trust and depend on us to do the job right. You can rely on Riptide Softwash.
The traditional, high-pressure method for exterior cleaning at 1,500+ PSI blasting inches away from the surface to clean at high pressure can be damaging & destructive on your property and only blasts the stain's surface, leaving the root of the bacteria to grow back faster. Softwashing is the recommended method to clean asphalt roofs and many other surfaces; soft washing has no limits.